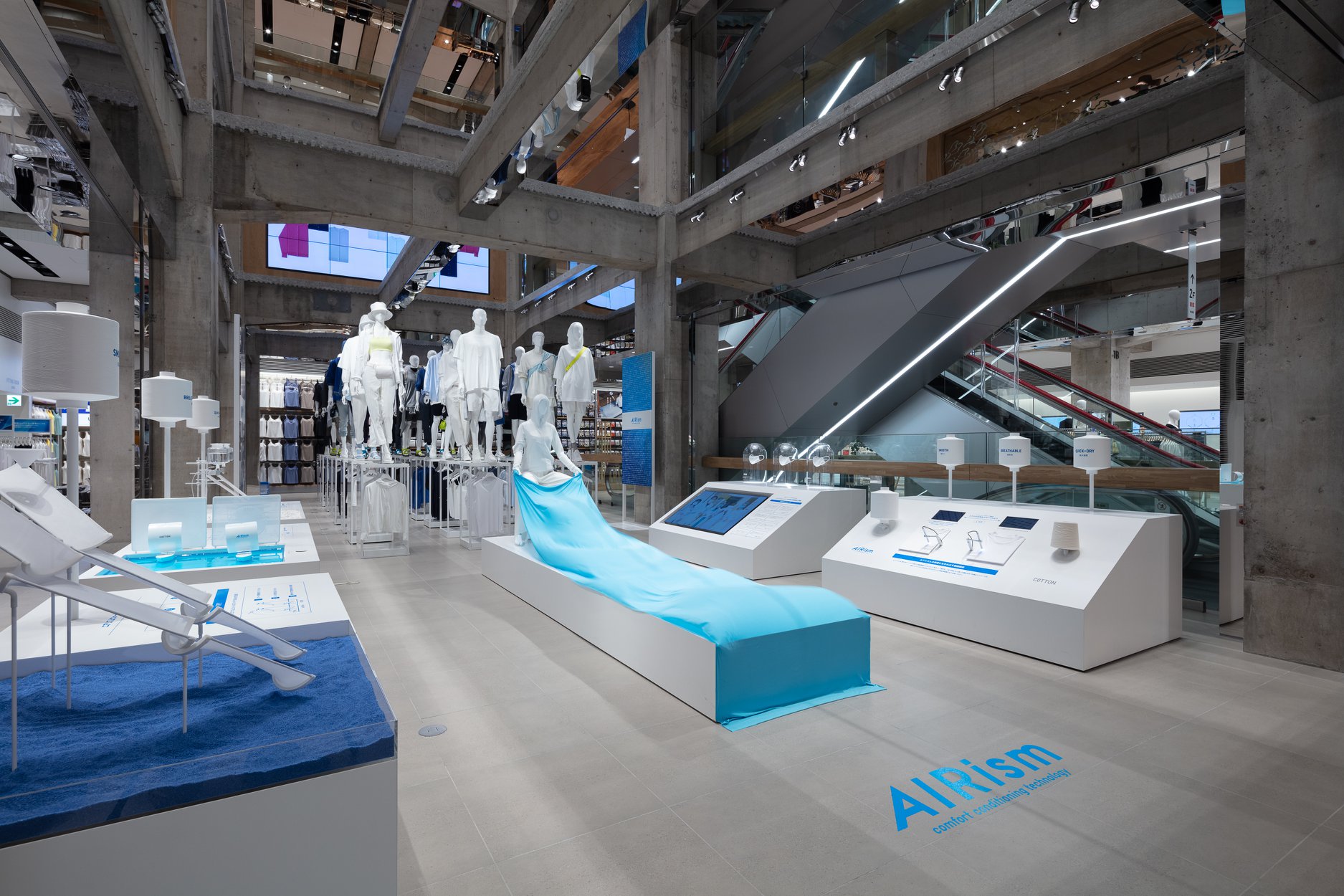 UNIQLO TOKYO is UNIQLO's largest global flagship store in Japan, the architectural design is designed by Herzog & de Meuron.
TAKT PROJECT was in charge of the first exhibition in LifeWear SQUARE, an area located in the center of the first floor to express UNIQLO's concept of "LifeWear".
We are exhibiting the functionalities of AIRism, such as SMOOTH, BREATHABLE and QUICK-DRY. The exhibition was designed as a fun, hands-on experiment.
Please come and experience it for yourself.