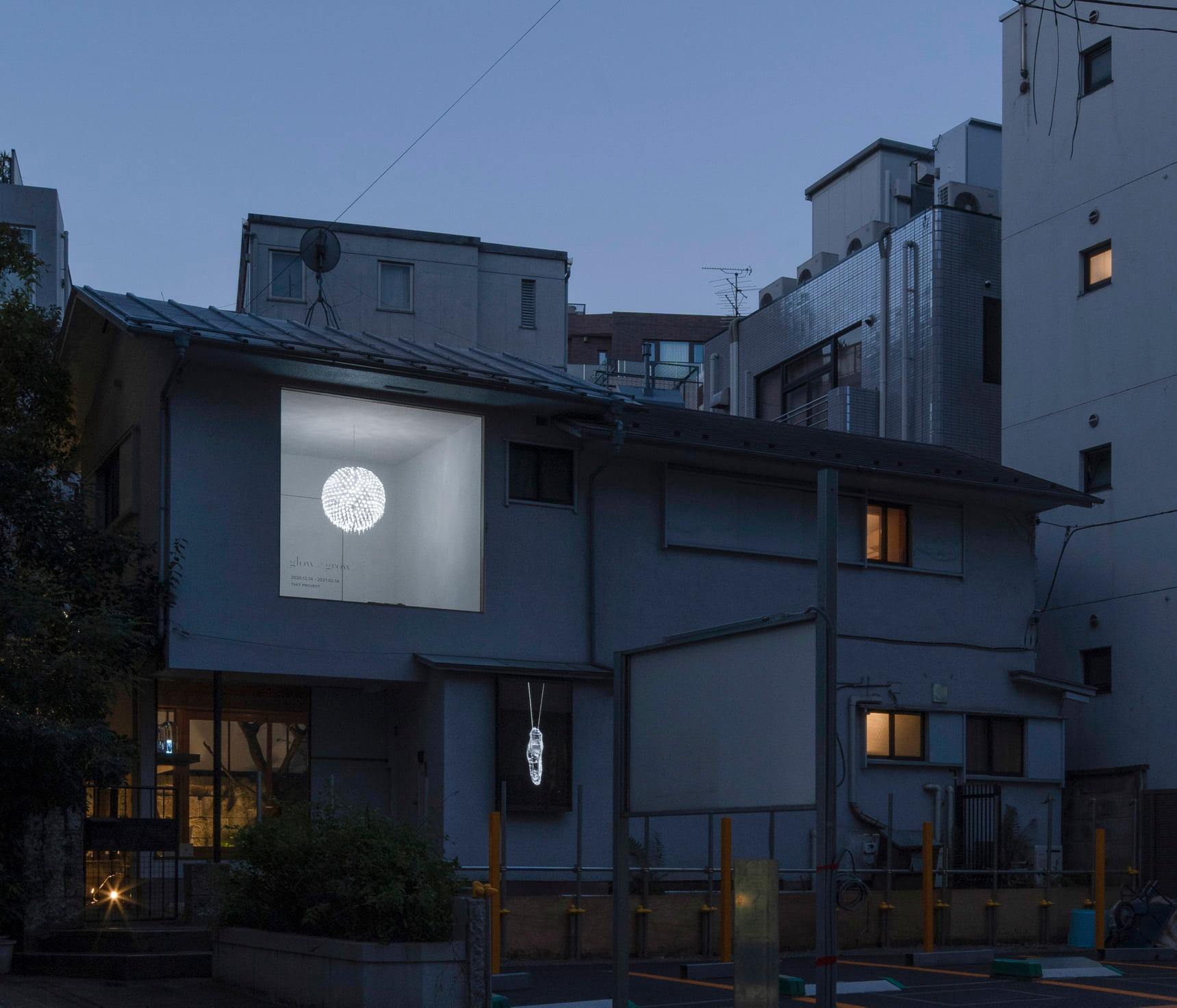 TAKT PROJECT's self-driven research project "glow ⇄ grow : globe" being invited to be exhibited as the first exhibition in the "fuyu(=floating) gallery".
The "fuyu gallery" is set up on the exterior wall of the building of "nadoya ebisu," an alternative space in Ebisu, Tokyo, which was renovated from a 60-year-old private house.
During the exhibition, the series of "glow ⇄ grow" being exhibited in the Japanese-style room and the other gallery space in nadoya ebisu.
In the Japanese-style room on the second floor, live twitch feeds will be available to show the gradual growth. Please come and watch them grow.
twitch LIVE →
https://www.twitch.tv/nadoya_jp
Exhibition Period:2020.12.14-2021.02.14
Venue:nadoya ebisu 2F "fuyu gallery"
Address:
1-17-14 Ebisu-Nishi, Shibuya-ku, Tokyo
Opening hours:
2F:"fuyu gallery" Open 24 hours
1F:"nadoya ebisu" Indoor exhibition: Friday, Saturday, Sunday 12:00-18:00 *Appointment required
business holiday:12.29-01.03
URL:
www.nadoya.jp
※In order to prevent the spread of coronavirus, we ask for your cooperation in the following ways.
・Please wear a mask when you come to the venue.
・Please note that you may be asked to wait when the venue is crowded.
We ask for your understanding in this matter.
&nbsp