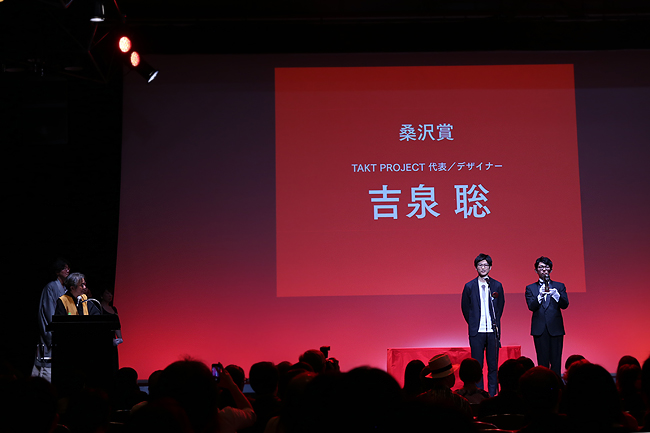 Our representative, Satoshi Yoshiizumi, was awarded the 25th Kuwasawa Award (Main Prize).

The Kuwasawa Prize is awarded by the Kuwasawa Design School Alumni Association to support people who are active in a wide range of fields in the design industry, including culture, industry, lifestyle, environment and education.

Past winners of the award include Shigeru Uchida, Tokujin Yoshioka, and Naoki Takizawa, among others, regardless of genre.

We are very happy to receive such a wonderful award for the activities of the TAKT PROJECT.


Thank you to everyone who nominated me and to the judges.