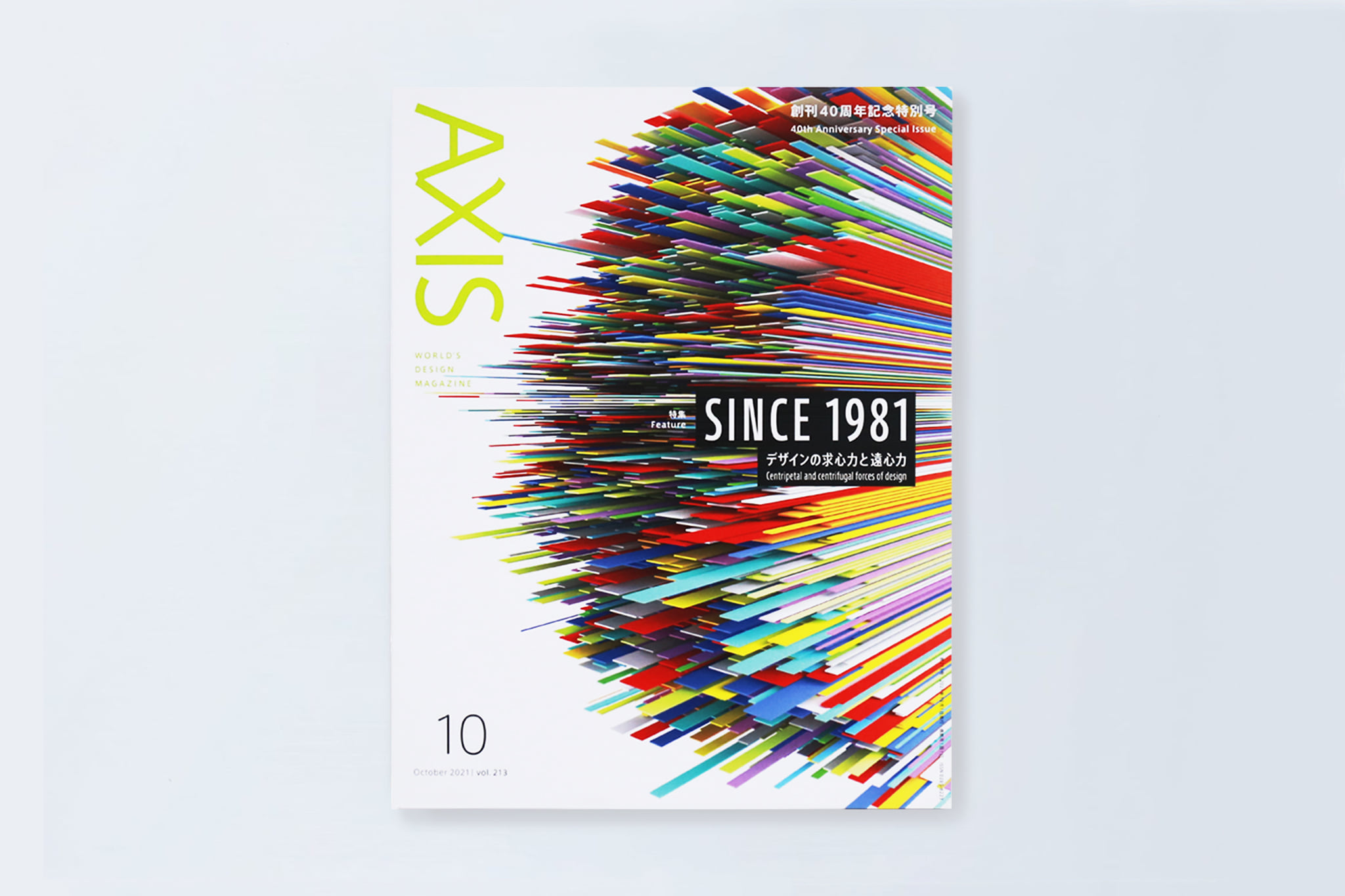 In the 40th anniversary special issue of AXIS design magazine, Satoshi Yoshiizumi the representative of TAKT PROJECT was featured in "Chapter 3: Perspectives for Future Designers".
This special commemorative issue is packed with the history and future of AXIS, including the stunning opening feature "Design Chronicle 1981-2021," which is like a preserved version of the magazine.
TAKT PROJECT's solo exhibition "SUBJECT⇄OBJECT" held at AXIS Gallery in 2017 has also been included in the Chronicle too.
Thank you AXIS, We hope you will take a look.