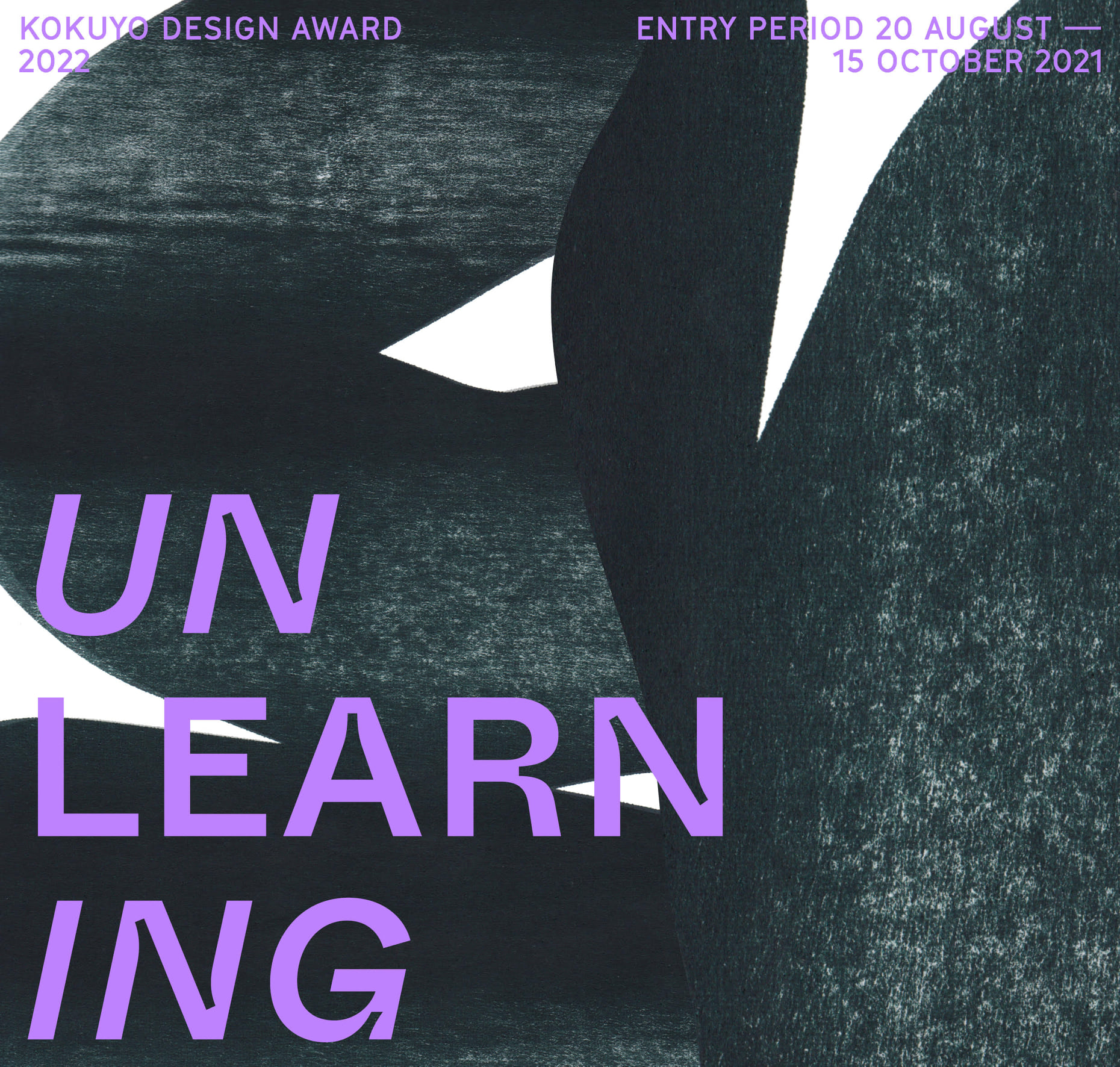 TAKT PROJECT Principal Yoshiizumi Yoshiizumi has been appointed as a member of the judging committee for the KOKUYO DESIGN AWARD 2022, an international product design competition that's all about imagining and creating the future together.
The KOKUYO DESIGN AWARD, now in its 19th year, has commercialized 20 prize-winning products, including "Kadokesh," "Nameless Enogu" and "True Ruler.
The KOKUYO DESIGN AWARD aims to give visible form to the possibilities of design and the power of products through the design of things that are familiar to everyone.
This year's theme is "UNLEARNING. We look forward to seeing your entries.
----------
UNLEARNING
The world is about to undergo a drastic change.
Will it be economics, science, information,
or the power of creativity that will topple the old framework?
Creating a new norm and determining the shape of the future
in a place far away from human senses is too restrictive.
Design can defy, design can criticize,
design can show diversity, and even destroy knowledge and ideals.
Let's rebuild the relationship between objects and design
by focusing once again on the truth that no one has ever doubted.
When society, ideas, people and lifestyles are in turmoil,
there are no absolutes. The grand design lies beyond "UNLEARNING".
----------
【ELIGIBLE ENTRIES】
Any stationery, furniture or tool used in working, learning and living scenes
【Registration & Submission】
August 20 – 12:00 (noon) JST on October 15, 2021
【JUDGES】
Masashi Kawamura Chief Creative Officer of Whatever Inc.
Tsuyoshi Tane Founder of Atelier Tsuyoshi Tane Architects / Architect
Teruhiro Yanagihara Designer
Satoshi Yoshiizumi Principal of TAKT PROJECT Inc. / Designer
Hidekuni Kuroda KOKUYO Co., Ltd. President and CEO
【ORGANIZER / SPONSOR】
Organizer : KOKUYO Co.,Ltd.
Sponsor : Design Magazine AXIS
【website】
https://www.kokuyo.com/en/award/