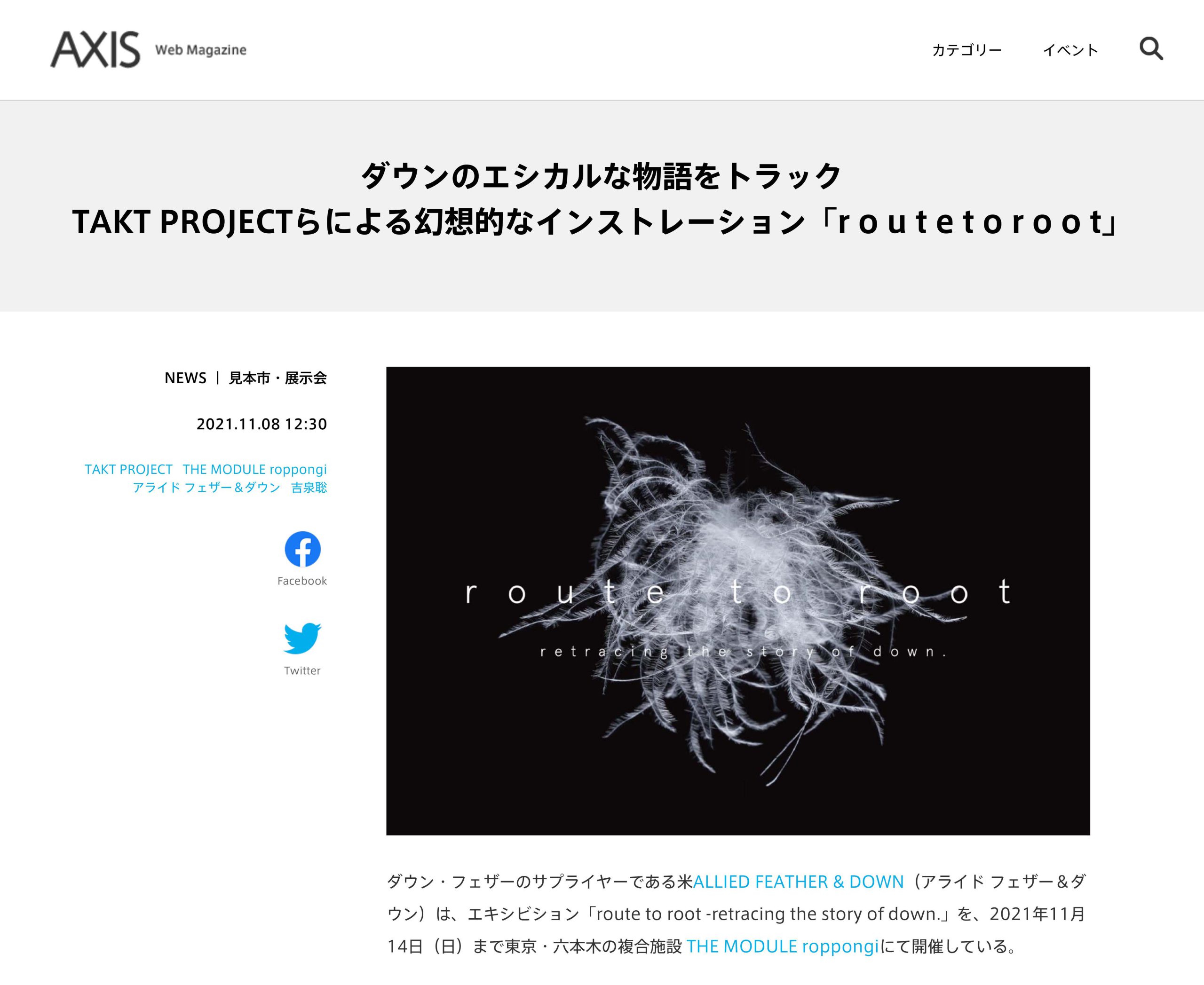 We are happy to inform you that The installation "ALLIED FEATHER&DOWN × TAKT PROJECT / route to root -retracing the story of down." held in November was introduced in the AXIS web magazine.
It is an installation that retraces the roots and story of down materials supplied by ALLIED FEATHER&DOWN, one of the world's leading suppliers of down and feathers.
We hope you will enjoy it. Thank you very much "AXIS magazine".
https://www.axismag.jp/posts/2021/11/424796.html