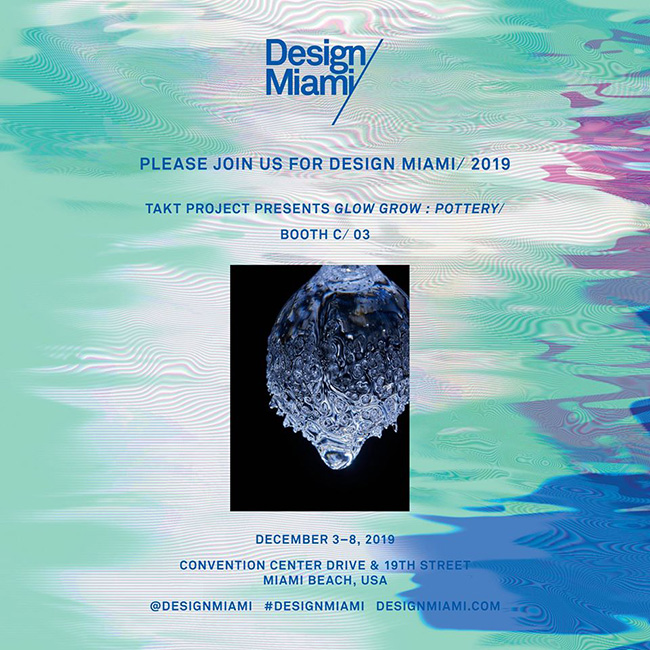 We will exhibit at DesignMiami/ as TAKT PROJECT.
DesignMiami/is an international design fair held every December in Miami, Florida.

TAKT PROJECT has participated as DesignMiami/Basel: Swarovski Designers of the Future Award Winner in 2017, and in 2018 as a collaboration creator with the exhibition of Grand Seiko. 
This is a first solo participation for us.
Art Basel Miami is also held at the same time, and many people coming during this period of design and art. We hope you will visit Curio of DesignMiami/.
https://miami2019.designmiami.com/curio/view/takt-project